Find Out All The Current UFC Champions?
This is a great time to take a look on the current champions in the UFC world. Here is the current list of UFC champions according to the UFC.
The UFC began in 1993 with fighters of all sizes competing against one another. After four years, UFC has introduced some weight classes. Today, there are 12 weight divisions within the UFC -eight for men, four for ladies. Below are the present UFC champions in each weight division.
The weight classes Goes like:
Heavyweight Champion (265 pounds): Stipe Miocic (19-3)
Light-heavyweight Champion (205 pounds): Jan Blachowicz (27-8-0)
Middleweight Champion (185 pounds): Israel Adesanya (20-0)
Welterweight Champion (170 pounds): Kamaru Usman (16-1)
Lightweight Champion (155 pounds) : Khabib Nurmagomedov (28-0)
The Men's Featherweight Champion (145 pounds): Alexander Volkanovski (21-1)
Men's Bantamweight Champion (135 pounds): Petr Yan (15-1-0)
Men's Flyweight Champion (125): Deiveson Figueiredo (20-1-0)
The Women's Featherweight/Bantamweight Champion (145): Amanda Nunes (19-4)
Women's Flyweight Champion (125): Valentina Shevchenko (20-3)
Women's Strawweight Champion (115) : Zhang Weili (21-1)
Heavyweight Champion Stipe Miocic (19-3)
Date of won: August 17, 2019
Outcome: TKO4 over Daniel Cormier (UFC 241)
Defenses: 1
Miocic has beaten most of the most important names within the MMA world to become the two-time champion of the promotion in UFC. And he currently holds the record for the foremost title defenses in his weight division and has defended it 3 times since beating Fabricio Werdum.
Like Miocic lost the title to Daniel Cormier at UFC 226 in 2018 and was ready to avenge the loss and obtain the title back at UFC 241 last year. And in his free time, Miocic is additionally a part-time firefighter/paramedic.
Light-heavyweight Champion: Jan Blachowicz (27-8-0)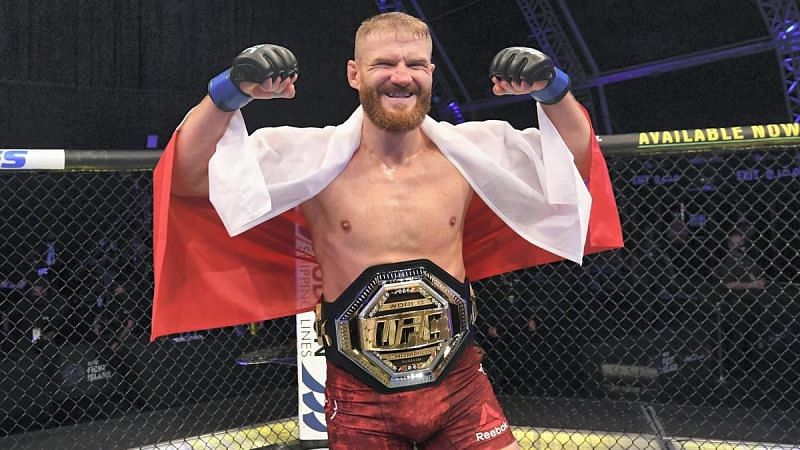 Date won: September 27, 2020
Outcome: TKO2 over Dominick Reyes (UFC 253)
Defenses: 0
Dominick Reyes and former KSW Light Heavyweight Champion Jan Błachowicz battled for the title in late September, with the Polish fighter ultimately beginning on top. Blachowicz joined the UFC in 2014 after a renowned 7-year career within the European KSW.
He is one of the present UFC champions fighting in light heavyweight.
Middleweight Champion: Israel Adesanya (20-0)
Date won: Oct. 6, 2019.
Outcome: TKO2 over Robert Whittaker (UFC 243)
Defenses: 2
The "style bender" is undefeated in MMA and in his short time within the sport, he was ready to become the UFC middleweight champion. And he's one among the simplest fighters in UFC currently with an undefeated streak. His striking seems soon adaptable to almost any opponent he has faced including a man like Anderson Silva.
He made his promotional debut with the UFC in 2018 and by 2019 and he was the interim champ, But he was in professional combat sports for quite six years, and eventually the undisputed champ when he beat up Robert Whittaker at UFC 243 last fall.
Welterweight Champion: Kamaru Usman (16-1)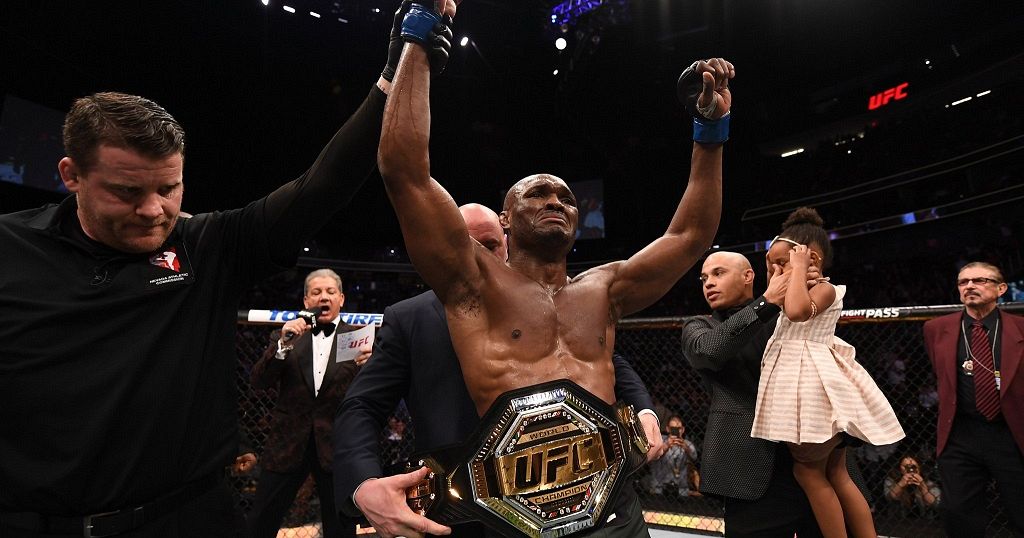 Date won: March 2, 2019
Outcome: UD over Tyron Woodley (UFC 235)
Defenses: 2
"The Nigerian Nightmare" has lived up to his name within the UFC's welterweight division proving to be a difficult moving puzzle to unravel for several fighters competing at 170 pounds and this guy has won by knocked out his opponents or by decision.
His only loss was in 2013 in his second pro-fight in UFC submission. Since he has proven to be one among the foremost well-rounded pro welterweights since the times of Georges St-Pierre.
He is one of the present UFC champions fighting in the welterweight division.
Lightweight Champion: Khabib Nurmagomedov (29-0)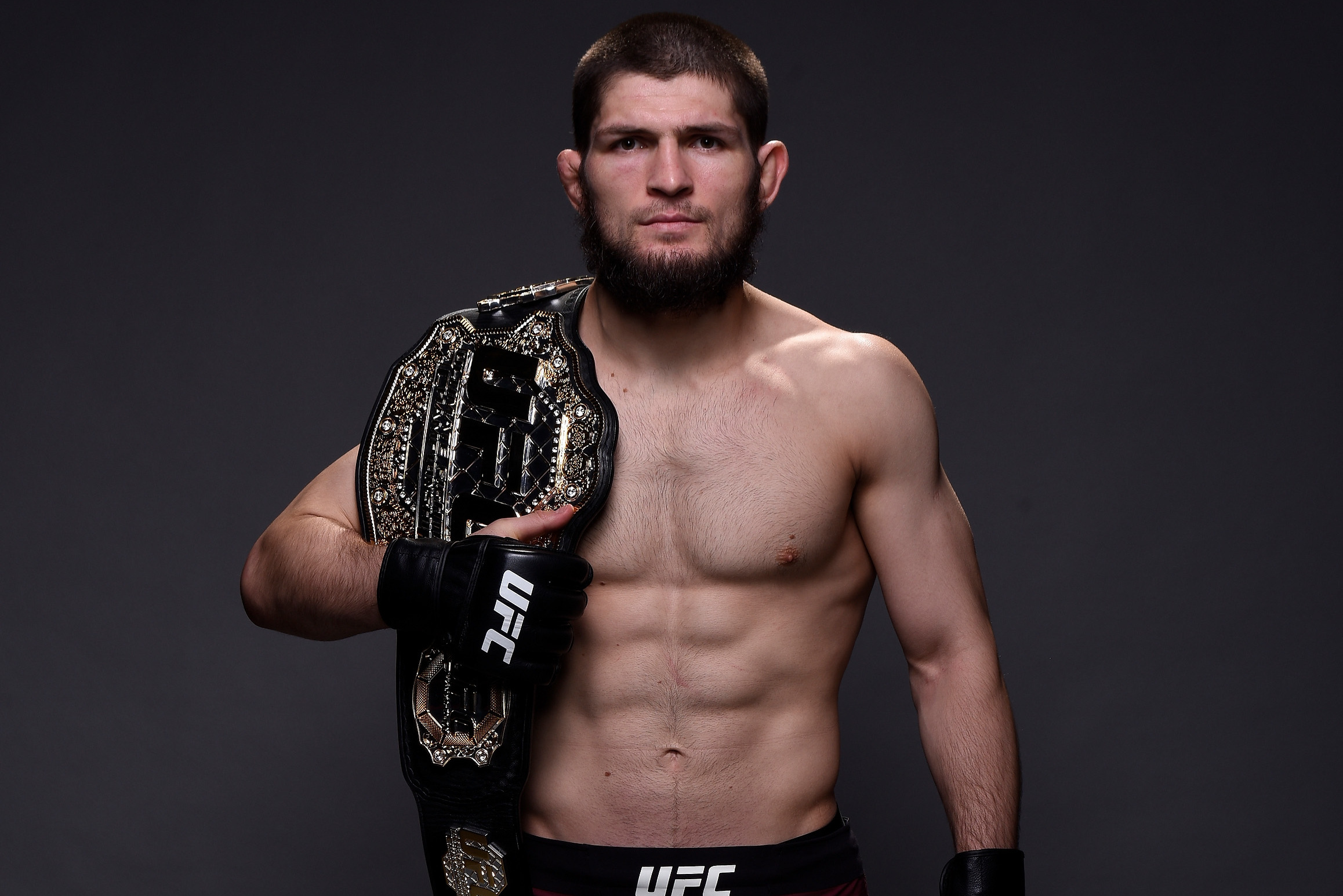 Date won: April 7, 2018
Outcome: UD over Al Iaquinta (UFC 223)
Defenses: 3
"The Eagle" of Dagestan has been dominant since 2008. and lots of the superstars say that he's the simplest fighter in his weight division.
To call Nurmagomedov the present lightweight champion features a video floating around from his childhood within the age of 9 where he's wrestling a bear as a part of his early training. From Knock out, submission, or decision for Nurmagomedov, his victories are all dominant and really violent than other fighters.
Most recently, Nurmagomedov successfully defended his title against Justin Gaethje. He took the fight into the second round where he forced Gaethje to submit and earned him the victory by his powerful chock.
And he also forced the famous "Notorious" Connor McGregor to his ultimate potential.
In a surprise, Khabib announced his retirement from MMA following his victory over Gaethje.
Telling his decision to a promise he made to his mother following the death of his father,
Khabib said: "No way I'm getting to come here without my father. it had been the primary time after what happened with my father, when UFC called me about Justin, then I talk with my mother for 3 days.
She doesn't want me to travel to fight without my father but I promised her it had been getting to be my last fight. If I give my word, I even have to follow this. So, it was my last fight here."
Featherweight Champion: Alexander Volkanovski (21-1)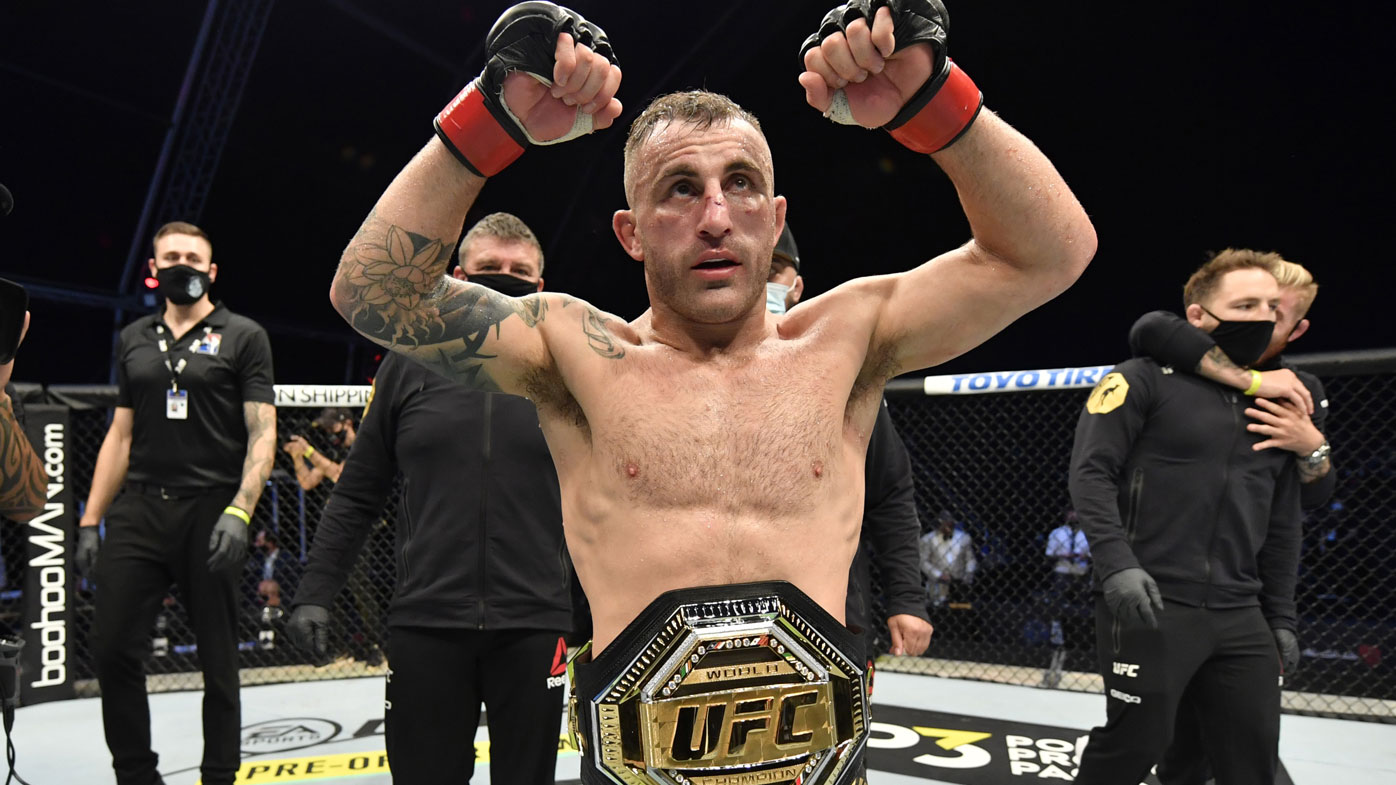 Date won: Dec. 14, 2019
Outcome: UD over Max Holloway (UFC 245)
Defenses: 1
The rugby guy who becomes a mixed martial artist recently won UFC gold against Max Holloway at UFC 245.
The two fought to a choice last year that had the judges award Volkanovski the win and therefore the title but he feels he and Holloway got to return to solidify his position as the new featherweight champion.
Bantamweight Champion: Petr Yan (15-1-0)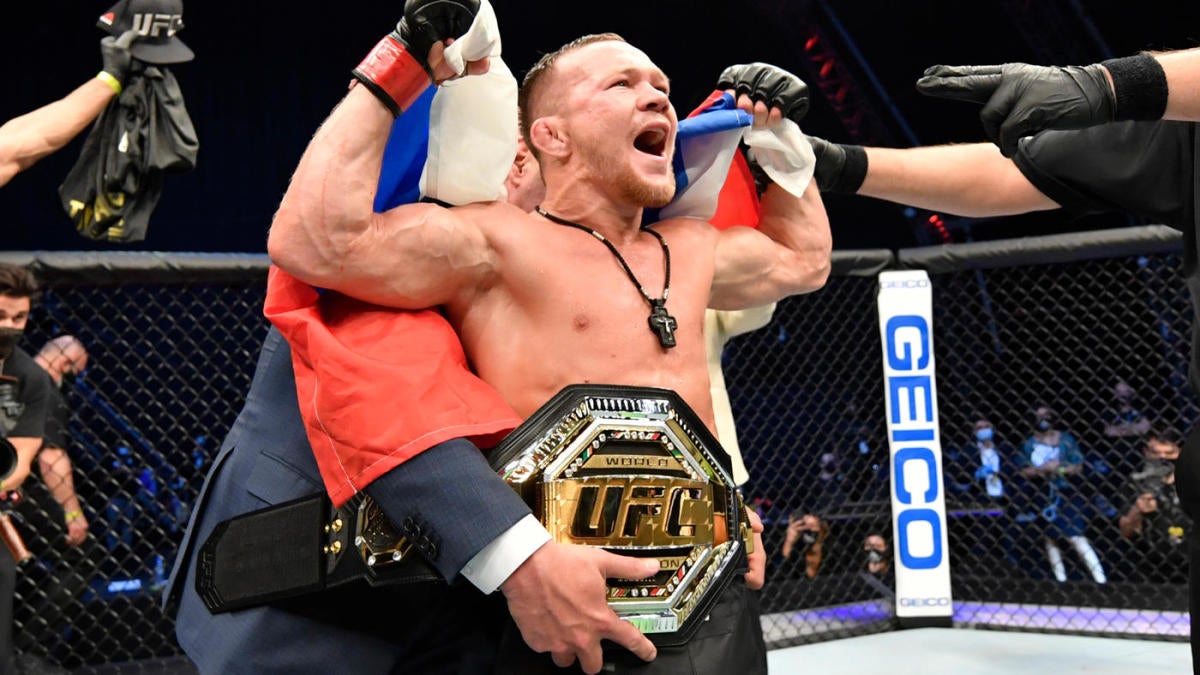 Date won: July 11, 2020
Defenses: 0
During UFC 251 Russian guy defeated the Brazilian Jose Aldo in Abu Dhabi (UAE). According to Yahoo Sports, "The first of UFC 251's three title fights was an entertaining affair until the ultimate round, at which point Yan rained blow after blow on Aldo to the purpose that the announcers couldn't believe the fight was still going."
Flyweight Champion: Deiveson Figueiredo (20-1-1)
Date won: July 18, 2020
Outcome: SUB1 over Joseph Benavidez (UFC Fight Night: Figueiredo vs. Benavidez 2)
Defenses: 1
According to ESPN, "Figueiredo knocked down Joseph Benavidez 3 times then choked him out at 4:48 of the primary round within the main event of UFC Fight Night on July 18, 2020, in Abu Dhabi. With the win, Figueiredo claimed the vacant UFC flyweight championship." 
Current UFC Champions in Women's Featherweight/Bantamweight Champion: Amanda Nunes (19-4)
Date won featherweight: Dec. 29, 2018
Date won bantamweight: July 9, 2016
Defenses (featherweight): 1
Defenses (bantamweight): 5
The lioness is the dominant champion of both the 145-pound and 135-pound divisions (bantamweight and featherweight).
He won the bantamweight title in 2016 and has successfully defended that title five times, and won the featherweight title in 2018 when she knocked out Cris Cyborg within the first round.
She is one among the simplest within the UFC women division.
Women's Flyweight Champion: Valentina Shevchenko (19-3)
Date won: Dec. 8, 2018
Outcome: UD over Joanna Jedrzejczyk (UFC 231)
Defenses: 4
Valentina has been fighting professionally since 2003 and coming from the planet of kickboxing has made her a force to be never broken.

Current UFC champions in Women's Strawweight Champion: Weili Zhang (21-1)
Date won: Aug. 31, 2019
Outcome: TKO1 over Jessica Andrade (UFC Shenzhen)
Defenses: 1
Zhang made her debut back in 2013, where she lost that fight by decision. Since then, she has fought and won her thanks to winning the UFC title back in 2019 and made her first title defense last March at UFC 248.
Please comment your best fighter…
And please guys suggest me subsequent topic I will be able to definitely make a post thereon topic. Thanks